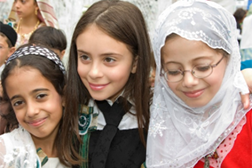 Get Started
This course is currently closed
Welcome to Cultural Diversity & Equity, the fourth course in the series Fundamentals of School Counseling.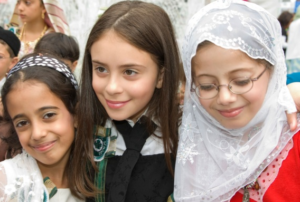 This course examines the relationship between respect for cultural diversity, and the academic press and productive culture of the school. Educational leaders must be aware of the breadth and depth of diversity in the school and the guiding legislation, initiatives, and contemporary research related to honoring diversity, promoting human rights, and preventing discrimination and harassment.
There are many practices in schools to address diversity and to foster inclusive school settings. A supportive environment provides the foundation necessary for both students and school staff to feel secure and included. With a positive climate, success for students is more attainable.
Educators must continually strive to create and maintain environments that are responsive to the diverse populations they serve. To carry out this responsibility, it is important that policies, strategies, and initiatives are examined to determine how well the diverse needs of students and staff are being addressed in both the educational and operational aspects of schools. Areas that require improvement should be identified and plans made for change.
This course should take 10-16 hours of study time to complete all assignments and the reflection questions as directed. There are three written assignments including the reflection questions at the end of the course.