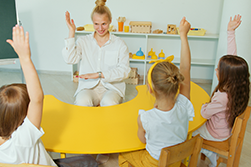 Get Started
This course is currently closed
Welcome to Developing a Classroom Climate, the third course in the series Planning and Building.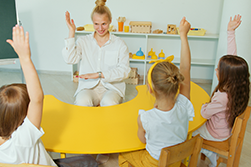 New teachers may feel overwhelmed with the demands of the job. This course looks at many key things you can do to create the ideal learning environment for you and your students and to keep healthy and enjoy a most rewarding career.
This course divides activities into those that may be accomplished before school begins, things to do on the first day, and a number of activities that can be done throughout the year to maintain and reinforce a stimulating and successful classroom learning environment.
This course requires 8 hours of study time to complete all assignments and the reflection questions as directed. There are three written assignments including the reflection questions at the end of the course.