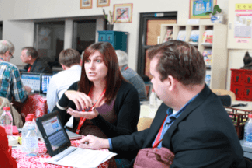 Get Started
This course is currently closed
*THIS COURSE IS UNDER REVISION AND WILL BE AVAILABLE SOON*
Welcome to Working with Administrators, Teachers, & Non-credentialed Staff, the second course in the series The Role of the School Counselor.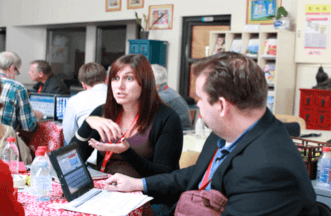 In an extensive survey of Principals and school counselors on their views of their Principal-counselor relationships, both Principals and counselors ranked communication and respect as the two most important elements. Principals most frequently gave communication the highest ranking while counselors most frequently gave respect the highest ranking. Shared vision and collaboration were also identified as important (Finkelstein, 2009).
The U.S. Department of Education has published recommendations for teachers when working with school counselors that include collaboration to integrate counseling and class lessons, seeking clarification on the severity of problems, working with counselors to gain a better understanding of the "whole student", and working with counselors in educator professional development.
"School counselors and teachers work best together when they respectfully collaborate as experts in education, valuing each other's time, talent and learning environment, while holding themselves and each other accountable for student outcomes."
(Hatch, 2014)
As support continues to grow for involving counselors in the mainstream of K-12 teaching and learning, counselors can further encourage partnerships with administrators, teachers, and non-credentialed staff at the classroom level and beyond. This course examines the ongoing need for professional development for all educators in working collectively to increase student academic success through activities and policies that go beyond the classroom. It provides strategies to assist the counselor in engaging administrative and other staff in supporting all aspects of growth and development.
This course should take 8-10 hours of study time to complete all assignments and the reflection questions as directed. There are three written assignments including the reflection questions at the end of the course.